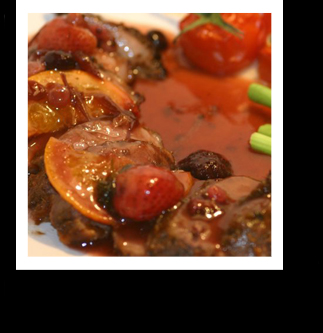 £6.25
Per Portion
Fantastic Value @ £50.00

Contents: 8 Portions Per Box

Half Box: 4 Portions = £20.00

Only £6.25 Per Portion

Description: Duck breast marinated in basil and orange topped with woodland fruits and a whisky and cranberry sauce.
Cooking Instructions:
From Frozen Remove garnish, Cook breast skin down on a baking tray in oven at 200′C for 30 mins. For well done cook for an extra 10 mins. Plaice sauce sachet into boiling water for 3 mins. Empty sachet into a saucepan with garnish, simmer for approx. 3 mins.
Ingredients:
Duck breast (95%), orange juice, water, cranberry sauce, redcurrants, basil and orange glaze (citric acid E330, flavour enhancer E621 sodium diacetate E262, malic acid E296) orange slices, Demerara sugar, modified starch, red wine vinegar, whiskey, blackcurrants, raspberries, strawberries, vegetable stock, (hydrolysed vegetable protein, sea salt, unhardened vegetable oil, dried vegetables, yeast extracts soy sauce, spices) salt, parsley.