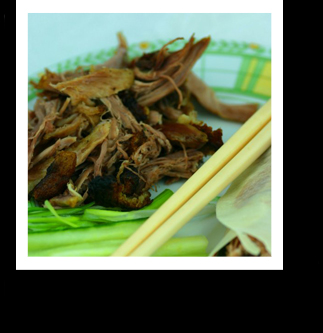 £5.00
Per Portion
Fantastic Value @ £40.00

Contents: 8 Portions Per Box

Half Box: 4 Portions = £22.00

only £5.00 Per Portion

Description: Quarter Duck with Hoi Sin Sauce and Pancakes – Now all you need is some cucumber!
Cooking Instructions:
Defrost First: Roast Duck in a 200′C oven for 30mins. Microwave Pancakes for 30 seconds.
Ingredients:
DUCK – sugar, salt, 5 spices, vinegar, honey & colour E110. PANCAKES – wheat, flour, vegetable oil, salt. SAUCE – water, sugar, plum juice concentrate, salt, modified starch, acetic acid, gelling agent (pectin), stabilizer (xanthan gum), preservative (potassium sorbate), cayenne, dried garlic, colour (ponceau 4R)