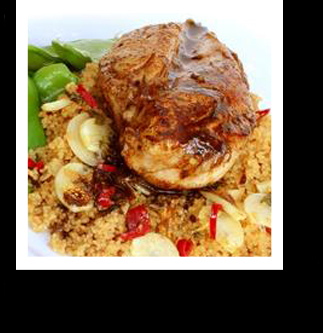 £4.00
Per Portion
Fantastic Value @ £40.00

Contents: 10 Breasts Per Box

Half Box: 5 Breasts Steaks = £20.00

Only £4.00 Per Portion

Description: Boneless chicken breast stuffed with cheese and peppers topped with cajun sauce and tortilla chips.
Cooking Instructions:
Cook from frozen in a pre-heated 200′C oven for 35-40 minutes.
Ingredients:
chicken (63%), Cheese (9.4%), Peppers (5.1%), Cajun sauce (4.1%)(sugar, salt, spices, garlic powder, onion powder, modified starch, herbs, yeast extract, acetic acid (E260), colours E160c, E120, chillies), crumb (3.8%)(wheatflour, yeast, salt), tortilla chips (1.8%)(corn, vegetable oil, chilli seasoning (wheatflour, salt, spices, sugar, onion powder, chilli powder, yeast extract, garlic powder, colour E160c, flavourings, herb extract), kidney beans, chives, milk protein, gelatine, oil, onions, whirl(vegetable oil, slat, emulsifier(E322), butter flavouring, vitamin A, colour E160a, vitamin D), salt, pepper.