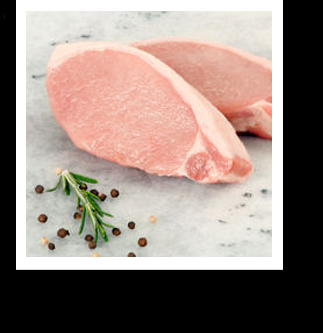 £3.30
Per Portion
Fantastic Value @ £40.00

Contents: 12 8oz Loin Steaks Per Box

Half Box: 6 8oz Loin Steaks = £20.00

Only £3.30 Per Portion

Description: Free Range Pork Loin Steaks.
Cooking Instructions:
Defrost and cook to your choice.
Ingredients:
Pork (Loin) With 3 Different Marinades – BBQ, Chinese and Sweet & Sour.