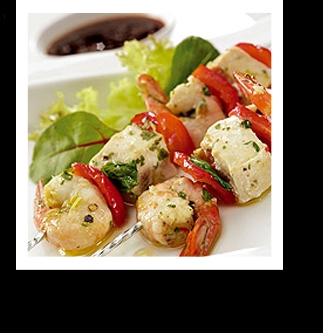 £3.00
Per Portion
Fantastic Value @ £36.00

Contents: 12 Kebabs Per Box

Half Box: 6 Kebabs = £18.00

Only £3.00 Per Portion

Description: Seafood kebab skewers available in different styles – swordfish and salmon, monkfish kingprawn and tuna + more!
Cooking Instructions:
DEFROST: Grill, BBQ or Oven bake for approx 15 minutes until piping hot throughout.
Ingredients:
Seafood (swordfish, salmon, king prawns, tuna and monkfish) and peppers.