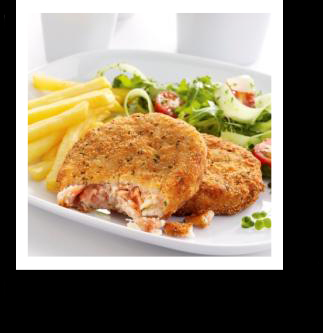 £1.50
Per Portion
Fantastic Value @ £36.00

Contents: 24 Fish Cakes Per Box

Half Box: 12 Fish Cakes = £18.00

Only £1.50 Per Portion

Description: A delicious fish cake made with salmon and dill.
Cooking Instructions:
From Frozen – Grill, Griddle or shallow fry for approx. 6-9 minutes. Deep fry for 5-7 minuets. Ovenbake: 25 mins at gas mark 6/ 200′C.
Ingredients:
Salmon(48%), rosti potato (14%), sauce, batter, Dill, vegetable oil, smoked salmon mince, dehydrated potato flake.