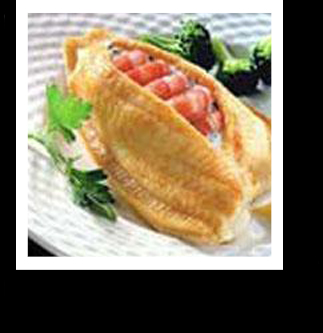 £3.80
Per Portion
Fantastic Value @ £38.00

Contents: 10 Supremes Per Box

Half Box: 5 Supremes = £19.00

Only £3.80 Per Portion

Description: 3 Boneless plaice fillets stuffed with a prawn mousse and prawns.
Cooking Instructions:
Cook from frozen – in a pre-heated 200℃ oven for 25 – 30 minutes.
Ingredients:
Place fillet (59%), prawn mousse (34%) water, prawns, vegetable oil, Alaska Pollack, glucose syrup, milk protein, milk powder, modified starches, salt, egg protein, wheat flour, wheat starch, hydrolysed vegetable protein, onion powder, herbs & spices, celery, paprika extract, thickener (E466) flavouring.